Dervi Stone was established in 1985 with its two factories, which are located on a 4,000 m² closed and 55,000 m² open area in Afyonkarahisar, Turkey.As a result of sharp demand increase in the world travertine and marble market, the board of directors of Dervi Stone decided to make direct investment with its equity capita in 2002.
The number of machinery, equipment and personnel had been increased not only to highlight the diversification of marble, travertine and mosaic production but also to meet the increasing and elastic demand from both external and internal buyers. As far as machinery and equipment are concerned the use of worldwide known italian pedrini technology made us capable of producing different types of marble and travertine. To give priority to the customer satisfaction and international quality standards let Dervi Stone to gain its reputation within global marble and travertine market. That is why Dervi Stone is determined to keep its pioneer position by serving the best quality of the mediterranean region.
The remarkable capability of producing travertine by using every tone of color and having wide range of supplier network internally, including highly recognized "Denizli Cakmak Light Travertine" are few of more advantages of buyers who trade with Dervi Stone. Dervi Stone takes advantages of below surface processing techniques to diversify the marble, travertine and mosaic finishes.

| | | | |
| --- | --- | --- | --- |
| Honed + Filled | Jumbo Pattern Set | Honed + Chipped Edge | Filled + Tumbled |
| Honed + Unfilled | Honed + Pillowed | Tumbled | |
| Filled + Polished | Pillowed Edge | Small Pattern Set | Filled + Brushed + Chipped Edge |
| Brushed + Chipped Edge | Bevelled | | |
In addition we also serve washbasin and kitchen for or respectable customers. In which we are capable to produce from 24″ to 36″x length and width, and up to 4″ of thickness.
Consequently, Dervi Stone is resolute to continue servicing the best quality and different types of marble, travertine and mosaic for its global customers especially from European Union and United States of America. In short, Dervi Stone is going to keep on producing to meet the needs and requirements of exterior and interior of the construction world as well as the architectures and designers. We are here to let your dreams come true.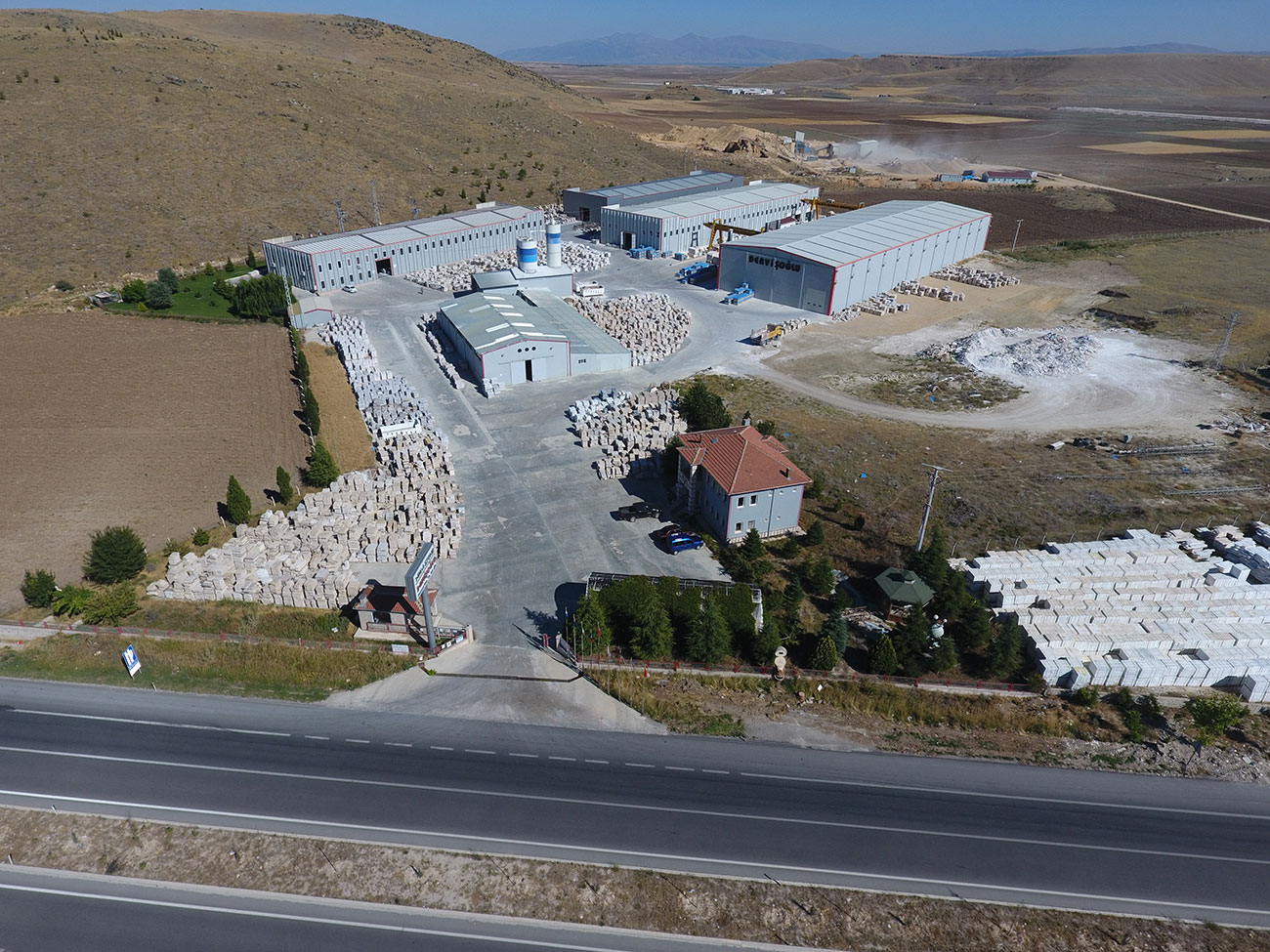 Our Vision
Dervistone's vision is to keep its pioneer position. To realize this vision, Dervistone aims to provides high quality product according to customers' needs by the all resources needed.
Our Mission
Dervistone's mission is to understand customers' needs, to improve and develop its products and operations constantly, to be competitive in the market, to operate in a result oriented.
Our Quality Policy
To make quality production in accordance with the standards in customer-oriented and functional marble and travertine production,
To increase our share in the domestic market and to get into new markets at the abroad,
To communicate the requirements of our suppliers / subcontractor suppliers in a clear and understandable manner continuously,
To ensure continuous development of all our employees with the trainings,
To build long term Consumer Confidence,
To develop and improve all our processes with an effective system and to create a satisfied customer network.